Podcast: Play in new window | Download
My guest tonight is Pat Kasten Long time animal lover and trainer. As a child she was called the animal whisperer because of her ability to connect and bond with them. During this episode we will discuss her interesting life with animals and some of the adventures she experienced. Besides having a gift with animals, Pat is a genuinely caring and funny person.
The Animal Academy Podcast Links Bar: (Look for All of These Links Soon!)

 Subscribe via Apple Podcasts | Subscribe via RSS Feed |
 Facebook Page |
 Twitter Page | 
Stitcher Page
Find Even More Ways to Listen & Subscribe via The Podcaster Matrix!
The ultimate success for every podcaster – is FEEDBACK! Be sure to take just a few minutes to tell the hosts of this podcast what YOU think over at Apple Podcasts! It takes only a few minutes but helps the hosts of this program pave the way to future greatness!
Not an Apple Podcasts user? No problem! Be sure to check out any of the other many growing podcast directories online to find this and many other podcasts via The Podcaster Matrix!
Housekeeping
We all know that the ANIMALS are the ones who teach us so much! What would you like to share about animals, your experiences with them or that you've learned over the years?
— Interested in being a Guest on The Animal Academy Podcast? Connect with Allison today!
Links from this Episode:
Calls to the Audience Inside this Episode:
— As an animal lover, what information would YOU like to learn from this program? Tell us now!
— Do YOU have a story detailing the wonder of the human/animal connection? Tell us now!
— Ready to share your business, organization or efforts message with Allison's focused audience? Tell us now!
— Do you have feedback you'd like to share with Allison from this episode? Share YOUR perspective!
Tell Us What You Think!
Feedback is the cornerstone and engine of all great podcast. Be sure to chime in with your thoughts, perspective sand more.  Share your insight and experiences with Allison by clicking here!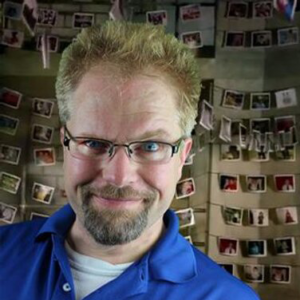 The Host of this Program:
Allison White: 
Allison is a licensed clinical social worker who has worked in the field of mental health for over 27 years. She has been involved in programs that value the human-animal connection including therapy dog work, obedience, agility, conformation, herding and field work. When her dogs encountered sports-related injuries, she was introduced to the field of canine rehabilitation and sport's medicine. Her passion has been to recognize this human-animal bond and what we can learn from animals, which improves our own quality of life by allowing us to experience their unconditional love, devotion and intelligence.
— Allison White on Facebook
— Allison White on LinkedIn
— Allison White on Twitter
— Learn Why The Animal Academy Podcast Exists…
Pat Kasten: 
Being able to connect with animals has always been a passion of mine. From a young child I have always been called the animal whisperer because I had such a calmness with animals and could connect with them. I raised a wild baby squirrel that had fallen out of our tree and with the help of my Grandfather we taped its leg that was broken and put it in a crate to feed and take care of. Whiskers as I named her, began to trust me and eventually would eat out of my hand. When she healed and was let go, she always came to me when I called for her and ate treats that I would give her.
I also broke horses (in my younger years) and earned their trust with working slowly with them, letting them know that I wasn't going to hurt them. I spent hours just in their stall talking to them and petting them to start our bond. Without much trouble I was able to mount them and start to train them in their gates.
The one thing I'm most passionate about is training dogs. The strong bond you build through training and working with them is so rewarding. My dogs are my best friends and are spoiled rotten but know and respect that I'm the alpha. Watching a dog learn and that is excited about learning is a thrill in itself.
1964 – Joined the Decatur Dog Obedience Club and was a junior trainer.
1971 – Joined the German Shepherd Dog Club of St. Louis and was an active obedience trainer and treasurer of the club.
1976 – Started my own business, Sharopa's Obedience School, SOS for help, training all levels of obedience
1986 – Became an American Kennel Club Obedience Judge
2016 – Helped start up Dardenne Retriever Club, a new Hunt Test/Field Trial Club in the St. Louis area also the Treasurer.
Throughout the years I've put titles on German Shepherds, Welch Pembroke Corgi's and Golden Retrievers titling to a Utility title and also one very special OTCH, Obedience Trial Champion on one of my Goldens Rip, in which I also put a TD tracking title on. Now I'm involved in field training with my two Goldens which both have their Senior titles and training for their Master title. The more I can learn and teach my dogs, the better!