Podcast: Play in new window | Download
I'm sure you've heard about animals being used to comfort people during times of crisis, whether it be a national or local disaster. Have you ever wondered how these animals were trained to use these very unique skills known as animal-assisted crisis response? Did you know that there is extensive training required above and beyond basic obedience and animal-assisted therapy training? Please join me as I speak with Nick Meier from HOPE Animal-Assisted Crisis Response as we discuss the training involved and the differences in certifications depending on the type of assistance needed. Nick also shares heartwarming stories about the comfort these animals provide to humans during times of need inside this episode of The Animal Academy Podcast!
The Animal Academy Podcast Links Bar: (Look for All of These Links Soon!)

 Subscribe via Apple Podcasts | Subscribe via RSS Feed |
 Facebook Page |
 Twitter Page | 
Stitcher Page
Find Even More Ways to Listen & Subscribe via The Podcaster Matrix!
The ultimate success for every podcaster – is FEEDBACK! Be sure to take just a few minutes to tell the hosts of this podcast what YOU think over at Apple Podcasts! It takes only a few minutes but helps the hosts of this program pave the way to future greatness!
Not an Apple Podcasts user? No problem! Be sure to check out any of the other many growing podcast directories online to find this and many other podcasts via The Podcaster Matrix!
Housekeeping
We all know that the ANIMALS are the ones who teach us so much! What would you like to share about animals, your experiences with them or that you've learned over the years?
— Interested in being a Guest on The Animal Academy Podcast? Connect with Allison today!
Links from this Episode:
Calls to the Audience Inside this Episode:
— Have YOU had any interaction with the HOPE organization? Tell us now!
— As an animal lover, what information would YOU like to learn from this program? Tell us now!
— Do YOU have a story detailing the wonder of the human/animal connection? Tell us now!
— Do YOU have a story detailing the wonder of the human/animal connection?? Tell us now!
— Ready to share your business, organization or efforts message with Allison's focused audience? Tell us now!
— Do you have feedback you'd like to share with Allison from this episode? Share YOUR perspective!
Tell Us What You Think!
Feedback is the cornerstone and engine of all great podcast. Be sure to chime in with your thoughts, perspective sand more.  Share your insight and experiences with Allison by clicking here!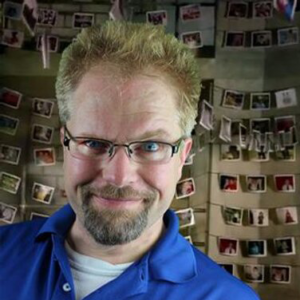 The Host of this Program:
Allison White: 
Allison is a licensed clinical social worker who has worked in the field of mental health for over 27 years. She has been involved in programs that value the human-animal connection including therapy dog work, obedience, agility, conformation, herding and field work. When her dogs encountered sports-related injuries, she was introduced to the field of canine rehabilitation and sport's medicine. Her passion has been to recognize this human-animal bond and what we can learn from animals, which improves our own quality of life by allowing us to experience their unconditional love, devotion and intelligence.
— Allison White on Facebook
— Allison White on LinkedIn
— Allison White on Twitter
— Learn Why The Animal Academy Podcast Exists…
Nick Meier: 
Nicholas and Julia Meier, along with Katie Lynn and Jett, at the 2015 dedication of the Humphrey's Building, formerly Building 197, at the Washington Navy Yard.
About Nick: Nicholas Meier is the Midwest Regional Director of HOPE.  He has served in the position since 2017.  He supervises thirty other canine teams throughout the Midwest Region and describes those teams as the most dedicated group he has ever had the pleasure of working with.  He joined HOPE in 2013 with his first dog, Katie Lynn.  His first deployment was to the Washington Navy Yard shooting in September of 2013.  He returned to the WNY three more times over the course of two years.  He has deployed to numerous other crises and disasters, including over forty deployments to schools in the wake of student and faculty deaths.  Katie Lynn, a tri-pod, golden retriever, cancer survivor crossed the Rainbow Bridge at the age of 14 in June, 2019.  He currently has two HOPE dogs:  Ischgl, a black lab who is a retired leader dog; and, Kayak, a golden retriever.  Nick's wife, Julia, is also a HOPE team member and deploys with him.  She is cross trained with both Ischgl and Kayak.  Julia's first HOPE dog, also a retired leader dog, passed away in 2016.
About HOPE: HOPE Animal-Assisted Crisis Response (HOPE AACR) is a national, non-profit 501(c)3 membership organization. Since 1999, and especially in response to the 9/11 attacks, the HOPE AACR network of volunteers has provided comfort and encouragement through animal assisted support to individuals affected by crises and disasters. Since its inception, HOPE AACR has been the premier source of training teams in animal-assisted crisis response (AACR).  Different from Animal-Assisted Activities/ Animal-Assisted Therapies (AAA/ AAT) or Therapy Dogs, HOPE AACR teams, or Crisis Comfort Dogs, are specifically trained to deploy during
times of crises or disasters.
Teams are screened for suitability, trained to respond to intense emotional and environmental situations, crisis communication skills, stress management, canine behavior and welfare, and field training with emergency responders.  Teams are required to maintain their skills through continuing education training and participation in crisis response drills.  In addition, teams complete a monthly criminal history and sex offender registry check.
HOPE teams have responded to a wide variety of crises and disasters:  Ground Zero after 9/11, Hurricaine Katrina, Superstorm Sandy, floods and wild fires throughout the country, line of duty deaths, and student deaths to name a few.  HOPE teams work closely with a wide variety of government and non-government organizations such as FEMA, state and federal first responders, the Coast Guard, EPA, Red Cross, the Salvation Army, and local school districts to name a few.  HOPE teams supplement an agency's existing crisis response plan and deploy at the direction of the requesting agency.  HOPE teams never self-deploy and respond free of charge.
There are over 350 HOPE teams across seven regions in the United States and Canada.  Each region is supervised by a volunteer Regional Director who works under the direction of a volunteer Board of Directors.