Podcast: Play in new window | Download
Finally there's a new show about dispatching that's made it's debut on television and the title is Emergency Call.  Unlike 9-1-1, starring Angela Bassett, is a drama that gives a Hollywood look at First Responders where they include dispatchers and the drama that surrounds them and their lives, Emergency Call actually takes you into 5 different dispatch centers and allows you, the audience to hear what a 911 call sounds like from the point of view of the dispatchers.
Ready to hear what a real-life Police Dispatcher thought about the show, the calls and the perspective shared in this first episode? Be sure to check out The Perspective Review of "Emergency Call" on ABC and Hulu-streaming, thanks to veteran 911 Dispatcher Lisa Moore as she and OG Entertainment Podcaster Mike Wilkerson review each and every episode!
The Digitally Dispatched Podcast Links Bar:

 Subscribe via Apple Podcasts | Subscribe via RSS Feed |
 Facebook Page |
 Twitter Page | 
Stitcher Page
Find Even More Ways to Listen & Subscribe via The Podcaster Matrix!
The ultimate success for every podcaster – is FEEDBACK! Be sure to take just a few minutes to tell the hosts of this podcast what YOU think over at Apple Podcasts! It takes only a few minutes but helps the hosts of this program pave the way to future greatness!
Not an Apple Podcasts user? No problem! Be sure to check out any of the other many growing podcast directories online to find this and many other podcasts via The Podcaster Matrix!
Housekeeping
All of us have either seen or experienced 911 first-hand, but Police Dispatch Operator is ready to take your questions, feedback and stories to help share vital details with her growing listenerbase! What would you like to share? Contact her today!
— Interested in being a Guest on The Digital Dispatched Podcast? Connect with Lisa today!
Links from this Episode:
Calls to the Audience Inside this Episode:
— How did YOU watch Emergency Call? Tell us now!
— What did YOU find as your Digital Diamond inside this episode? Tell us now!
— What did YOU rate this episode? As it starts, we need to hear from you! Tell us now!
— Do you have feedback you'd like to share with Lisa from this episode? Share YOUR perspective!
Tell Us What You Think!
Feedback is the cornerstone and engine of all great podcast. Be sure to chime in with your thoughts, perspective sand more.  Share your insight and experiences with Lisa by clicking here!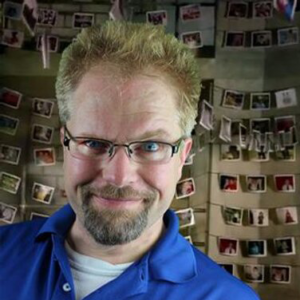 The Host of this Program:
Lisa Moore: 
Lisa Moore has been a police dispatcher for 20 years and in this profession she has been a supervisor, a trainer and a peer speaker with the Critical Incident Training team where she is able to share some of her exciting, heart-wrenching and even some or her humorous 911 and police calls.  Lisa graduated from Kirkwood Community College in Cedar Rapids, Iowa with and Associates degree in Liberal Arts before attending the University of Iowa, in Iowa City and receiving a Bachelorette's Degree in Elementary Education with a minor in Communications.
In addition to dispatching, Lisa is a trivia buff and claims to know a little bit about a lot of stuff.  Her other interests include listening to audible books and podcasts, all genres of film and television, and is a self proclaimed fast-foodie and loves discussing food and places she enjoys going as well as trying out new places. Lisa is looking forward to exploring the podcasting world and finding a place for her perspectives, knowledge and vast experiences.
— Lisa Moore on Facebook
— Lisa Moore on LinkedIn
— Lisa on Twittercf
Mike Wilkerson: 
Mike Wilkerson is a former certified Sign Language Interpreter for the Deaf, now Marketing Automation Director for a large St. Louis-based Computer company and has been hosting, producing, concepting and enhancing podcasts for 13 years. While his interests are definitively pop culture-based, the bottom line is: It's ALL About Perspective. Whether it's being captured inside of one of Mike's Podcast Capture Studios (based in St. Louis) inside the coming-soon "Micro Audio Podcast Capture Studios" (MPACS) or via The Podcast Bug: A 1974 custom Superbeetle with a recording studio built inside of it – Podcasting is Captured  Perspective. Be sure to contact Mike with questions about podcasting, about the many programs he hosts or about the other programs that populate The 2GuysTalking Podcast Network.
— Mike Wilkerson on Facebook
— Mike Wilkerson on LinkedIn
— Mike Wilkerson on Twitter
— 2GuysTalking on LinkedIn