Podcast: Play in new window | Download
Can we be honest here? You are listening to a show about personal finances. Why? I can promise you it isn't because of the humor or my good looks. You are here because you want to do this "money thing" better – and I'm right there with you! I want you to learn what it has taken me a decade to realize: That you can live with "No Debt, No Credit, and No Problems".
Are you ready to get started? C'mon. Take my hand. Let's go. I have been an Ambassador of Personal Finance for many years. My history takes us back to 2007 when I first started coaching people. The teachings of Dave Ramsey, a popular radio host who teaches personal finance, had been ringing in my head for a few years. I had spent a lot of time learning, researching, and scrutinizing certain facets of the world of Personal Finance. I also found much of what the average American needs to know about money is in the Bible.
Being a born-again Christian for most of my life, it was important for me to take lessons learned from Jesus's parables and the scriptures to sculpt a life more in line with my faith. There was a conflict between good, honest, common sense financial principles and what I would hear from experts on TV and the pre-approved credit card offers I received in my mailbox every day.
The No Debt, No Credit, No Problems Links Bar:


  Subscribe via iTunes |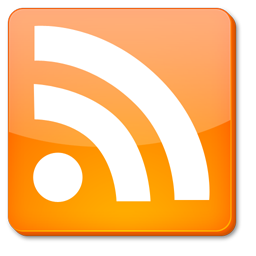 Subscribe via RSS Feed | 
  Facebook Page | 
  Twitter Page
Don't Forget to Rate this Podcast on iTunes!
The ultimate success for every podcaster – is FEEDBACK! Be sure to take just a few minutes to tell the hosts of this podcast what YOU think over at iTunes! It takes only a few minutes but helps the hosts of this program pave the way to future greatness!
Not an iTunes user? No problem! Be sure to check out any of the other many growing podcast directories online to find this and many other podcasts on The 2GuysTalking Podcast Network!
Tell us what you think! It's never too late to be an advertiser in this podcast, thanks to Perpetual Advertising! Contact us now and learn more about why podcasting allows your advertising dollar to live across millions of future listeners – FOREVER!
The Host of this Program:

Steve Stewart:
Steve has been the host of several successful podcast efforts that include the MoneyPlan SOS podcast, is the host for this program – No Debt, No Credit No Problems. Steve is also the creator of the wildly-successful Podcast Editor's Club on Facebook. Steve is now producing podcast content for a number of industry leaders and hopes that you'll consider him when needing new podcast production in general. Steve lives in the St. Louis, MO area and has been promoting the podcast community since 2009.