Podcast: Play in new window | Download
Inside the Animal Academy Podcast I speak with people from all different areas of specialization's regarding their experiences with a human/animal connection. My hope is to broaden all of our perspectives on what's available and to spark interest in others that also appreciate the role that animals play in our lives.
I met Dr. Pam Linden while attending the University of Tennessee's veterinary social work program. I admired her passion and energy and learned from her expertise and guidance throughout the program. She has some exciting programs to share with us and I am honored to speak with Dr. Linden about these new developments in the field during this episode of the Animal Academy Podcast.
The Animal Academy Podcast Links Bar: (Look for All of These Links Soon!)

 Subscribe via Apple Podcasts | Subscribe via RSS Feed |
 Facebook Page |
 Twitter Page | 
Stitcher Page
Find Even More Ways to Listen & Subscribe via The Podcaster Matrix!
The ultimate success for every podcaster – is FEEDBACK! Be sure to take just a few minutes to tell the hosts of this podcast what YOU think over at Apple Podcasts! It takes only a few minutes but helps the hosts of this program pave the way to future greatness!
Not an Apple Podcasts user? No problem! Be sure to check out any of the other many growing podcast directories online to find this and many other podcasts via The Podcaster Matrix!
Housekeeping
We all know that the ANIMALS are the ones who teach us so much! What would you like to share about animals, your experiences with them or that you've learned over the years?
— Interested in being a Guest on The Animal Academy Podcast? Connect with Allison today!
Links from this Episode:
Calls to the Audience Inside this Episode:
— As an animal lover, what information would YOU like to learn from this program? Tell us now!
— Do YOU have a story detailing the wonder of the human/animal connection? Tell us now!
— What's YOUR perspective when it comes to Veterinary Social Work?  Tell Us Now!
— Do you have feedback you'd like to share with Allison from this episode? Share YOUR perspective!
Tell Us What You Think!
Feedback is the cornerstone and engine of all great podcast. Be sure to chime in with your thoughts, perspective sand more.  Share your insight and experiences with Allison by clicking here!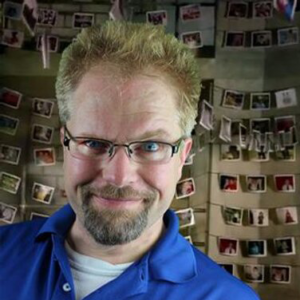 The Host of this Program:
Allison White: 
Allison is a licensed clinical social worker who has worked in the field of mental health for over 27 years. She has been involved in programs that value the human-animal connection including therapy dog work, obedience, agility, conformation, herding and field work. When her dogs encountered sports-related injuries, she was introduced to the field of canine rehabilitation and sport's medicine. Her passion has been to recognize this human-animal bond and what we can learn from animals, which improves our own quality of life by allowing us to experience their unconditional love, devotion and intelligence.
— Allison White on Facebook
— Allison White on LinkedIn
— Allison White on Twitter
— Learn Why The Animal Academy Podcast Exists…
Dr. Pam Linden: 
Dr. Pam Linden earned her MSW and PhD at Stony Brook University School of Social Welfare. She is the Director of Veterinary Social Work for the Align Care Healthcare program. Dr. Linden holds a certificate in Veterinary Social Work from the University of Tennessee at Knoxville, where she is an instructor in the Veterinary Social Work and Veterinary Human Support Certificate programs. She is the founding President of the International Association of Veterinary Social Work. Dr. Linden is a Clinical Associate Professor at the Stony Brook University School of Health Technology & Management in Stony Brook, Long Island, New York where she teaches Animal Assisted Therapy for Health Professional and Disability Studies. Dr. Linden administered programs for individuals with serious mental illness, conducted research problem solving courts for both juvenile delinquents and veteran's and as a research scientist at the New York State Psychiatric Institute she studied mandated outpatient psychiatric treatment. Dr. Linden is co-editor of the forthcoming volume The Comprehensive Guide to Interdisciplinary Veterinary Social Work, to be published by Springer in 2022.