Podcast: Play in new window | Download
Have you ever wondered how to motivate your dog to do certain things or how to work through barriers in your training? Have you wondered how to keep obedience training fun and creative? When I remember the important people who got me started in dog obedience and gave me the motivation to continue training, I think about Ginger Kinion. I was in my early twenties and just got a Sheltie puppy. I knew I wanted to teach basic skills and was referred to Ginger's class. She was one of several trainers who helped me learn the importance of keeping training fun with short sessions throughout the day. That was also known as "kitchen training" where you catch the teachable moments when they happen.  Ginger's career as a 6th grade school teacher gave her the gift to teach what could sometimes be boring basic obedience skills, in a fun and entertaining way. This certainly made me return to class every week.  During my talk with Ginger, we will discuss how she first got started in dog training, how she uses her classroom teaching skills to apply to her dog training, how she uses creativity to work through challenging dog training obstacles and how she maintains her positive and upbeat demeanor over years of judging and competitions.
The Animal Academy Podcast Links Bar: (Look for All of These Links Soon!)

 Subscribe via Apple Podcasts | Subscribe via RSS Feed |
 Facebook Page |
 Twitter Page | 
Stitcher Page
Find Even More Ways to Listen & Subscribe via The Podcaster Matrix!
The ultimate success for every podcaster – is FEEDBACK! Be sure to take just a few minutes to tell the hosts of this podcast what YOU think over at Apple Podcasts! It takes only a few minutes but helps the hosts of this program pave the way to future greatness!
Not an Apple Podcasts user? No problem! Be sure to check out any of the other many growing podcast directories online to find this and many other podcasts via The Podcaster Matrix!
Housekeeping
We all know that the ANIMALS are the ones who teach us so much! What would you like to share about animals, your experiences with them or that you've learned over the years?
— Interested in being a Guest on The Animal Academy Podcast? Connect with Allison today!
Links from this Episode:
Calls to the Audience Inside this Episode:
— As an animal lover, what information would YOU like to learn from this program? Tell us now!
— Do YOU have a story detailing the wonder of the human/animal connection? Tell us now!
— Ready to share your business, organization or efforts message with Allison's focused audience? Tell us now!
— Do you have feedback you'd like to share with Allison from this episode? Share YOUR perspective!
Tell Us What You Think!
Feedback is the cornerstone and engine of all great podcast. Be sure to chime in with your thoughts, perspective sand more.  Share your insight and experiences with Allison by clicking here!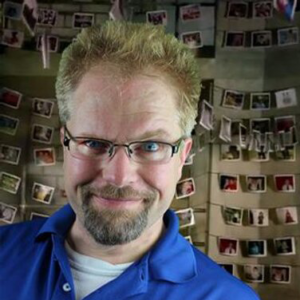 The Host of this Program:
Allison White: 
Allison is a licensed clinical social worker who has worked in the field of mental health for over 27 years. She has been involved in programs that value the human-animal connection including therapy dog work, obedience, agility, conformation, herding and field work. When her dogs encountered sports-related injuries, she was introduced to the field of canine rehabilitation and sport's medicine. Her passion has been to recognize this human-animal bond and what we can learn from animals, which improves our own quality of life by allowing us to experience their unconditional love, devotion and intelligence.
— Allison White on Facebook
— Allison White on LinkedIn
— Allison White on Twitter
— Learn Why The Animal Academy Podcast Exists…
Ginger Kinion: 
My name is Virginia Kinion, but everyone calls me Ginger. I have lived in the St. Louis/St. Charles, Missouri area my entire life. From my first memory as a child I have loved dogs. When I was five years old,  I won a cocker spaniel in a National television contest and that dog changed the life of my entire family. Later in life I became interested in competing in dog obedience and teaching others to train dogs. The teaching part was easy for me since my real job was teaching elementary school. Understanding how dogs see the world took much more education on my part and is an ongoing project. In 1993,I became an American Kennel Club obedience judge. Judging has provided with me a chance to travel and meet so many interesting people who have become dear friends. I presently am retired and have four dogs who share my life. Thank you, Allison White, for inviting me to take part in your podcast.