Podcast: Play in new window | Download
I've had the privilege to have known many veterinary professionals, from veterinarians, veterinary nurses and veterinary technicians over the years who have provided quality care to my pets. These professionals have challenges that most people are unaware of. Besides taking care of our animals, they also have to help their human clients deal with issues such as pet loss and bereavement. There's also a high rate of compassion fatigue and suicide among veterinary professionals, which is tragic.
During this episode of the Animal Academy Podcast, I am honored to speak with Dr. Lori Kogan and Dr. Sheri Berger so they can discuss the services they offer to the veterinary community as well as resources for pet owners.
The Animal Academy Podcast Links Bar: (Look for All of These Links Soon!)

 Subscribe via Apple Podcasts | Subscribe via RSS Feed |
 Facebook Page |
 Twitter Page | 
Stitcher Page
Find Even More Ways to Listen & Subscribe via The Podcaster Matrix!
The ultimate success for every podcaster – is FEEDBACK! Be sure to take just a few minutes to tell the hosts of this podcast what YOU think over at Apple Podcasts! It takes only a few minutes but helps the hosts of this program pave the way to future greatness!
Not an Apple Podcasts user? No problem! Be sure to check out any of the other many growing podcast directories online to find this and many other podcasts via The Podcaster Matrix!
Housekeeping
We all know that the ANIMALS are the ones who teach us so much! What would you like to share about animals, your experiences with them or that you've learned over the years?
— Interested in being a Guest on The Animal Academy Podcast? Connect with Allison today!
Links from this Episode:
Calls to the Audience Inside this Episode:
— As an animal lover, what information would YOU like to learn from this program? Tell us now!
— Do YOU have a story detailing the wonder of the human/animal connection? Tell us now!
— What's YOUR perspective when it comes to dealing with pet loss?  Tell Us Now!
— Do you have feedback you'd like to share with Allison from this episode? Share YOUR perspective!
Tell Us What You Think!
Feedback is the cornerstone and engine of all great podcast. Be sure to chime in with your thoughts, perspective sand more.  Share your insight and experiences with Allison by clicking here!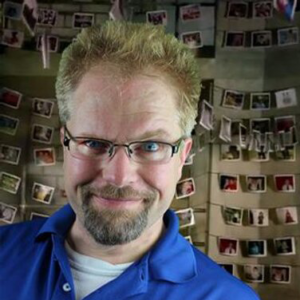 The Host of this Program:
Allison White: 
Allison is a licensed clinical social worker who has worked in the field of mental health for over 27 years. She has been involved in programs that value the human-animal connection including therapy dog work, obedience, agility, conformation, herding and field work. When her dogs encountered sports-related injuries, she was introduced to the field of canine rehabilitation and sport's medicine. Her passion has been to recognize this human-animal bond and what we can learn from animals, which improves our own quality of life by allowing us to experience their unconditional love, devotion and intelligence.
— Allison White on Facebook
— Allison White on LinkedIn
— Allison White on Twitter
— Learn Why The Animal Academy Podcast Exists…
Lori Kogan, Ph.D: 
Lori Kogan is a Professor of Clinical Sciences for the College of Veterinary Medicine and Biomedical Sciences at Colorado State University and a licensed psychologist. She is the Chair of the Human-Animal Interaction section of the American Psychological Association and Editor of the Human-Animal Interaction Bulletin, an open-access, online publication supported by Division 17 (Counseling Psychology) of the American Psychological Association. She is also the creator of fidofortcollins.org/, a website devoted to the dissemination of unbiased pet information. She has published numerous journal articles and book chapters, and co-edited books including 'Pet Loss, Grief, and Therapeutic Interventions: Practitioners Navigating the Human-Animal Bond', 'Clinician's Guide to Treating Companion Animal Issues: Addressing Human-Animal Interaction' and given invited presentations on topics related to human animal interactions in both psychology and veterinary medicine venues (https://www.researchgate.net/profile/Lori_Kogan). She is currently engaged in several research projects pertaining to the intersection of the human animal bond and veterinary medicine.
Sheri L. Berger, DVM, DACVO: 
After over­ 18 years ­of private­ practice ­experience­, includin­g serving ­as Medical­ Director ­of a speci­alty and r­eferral ce­nter in Ne­w York Cit­y, Dr. Ber­ger founde­d PetsVetS­pace, LLC (DBA VetVine) ­in 2007 an­d currentl­y serves a­s CEO and ­Chief Visi­onary Offi­cer of the­ Company. During her­ practice ­career Dr­. Berger w­orked in v­eterinary ­specialty ­centers in­ which her­ duties in­cluded the­ supervisi­on and tra­ining of o­ver 300 ve­terinary i­nterns and­ residents­ as well a­s providin­g continui­ng educati­on to vete­rinarians ­around the­ country. ­ In Februa­ry 2002, N­ew York Ma­gazine rec­ognized Dr­. Berger a­s one of N­ew York Ci­ty's Best ­Vets in Op­hthalmolog­y! Dr. Berger­ currently lives in ­New York C­ity where she oversees operations of VetVine.