Podcast: Play in new window | Download
Welcome to this episode of The Animal Academy Podcast. I'm excited to have this conversation wth my niece, Tori Peacock, who has just become the proud Mom of a Yorkie named Byron! I also recently added a Golden Retriever puppy named PJ to my household so during this interview I will have a conversation with Tori about all of the questions new puppy owners may have and some o the experiences that occur when adding a new pet into your family.
The Animal Academy Podcast Links Bar: (Look for All of These Links Soon!)

 Subscribe via Apple Podcasts | Subscribe via RSS Feed |
 Facebook Page |
 Twitter Page | 
Stitcher Page
Find Even More Ways to Listen & Subscribe via The Podcaster Matrix!
The ultimate success for every podcaster – is FEEDBACK! Be sure to take just a few minutes to tell the hosts of this podcast what YOU think over at Apple Podcasts! It takes only a few minutes but helps the hosts of this program pave the way to future greatness!
Not an Apple Podcasts user? No problem! Be sure to check out any of the other many growing podcast directories online to find this and many other podcasts via The Podcaster Matrix!
Housekeeping
We all know that the ANIMALS are the ones who teach us so much! What would you like to share about animals, your experiences with them or that you've learned over the years?
— Interested in being a Guest on The Animal Academy Podcast? Connect with Allison today!
Links from this Episode:
Calls to the Audience Inside this Episode:
— As an animal lover, what information would YOU like to learn from this program? Tell us now!
— Do YOU have a story detailing the wonder of the human/animal connection? Tell us now!
— What are YOU doing to socialize your animals during the pandemic?  We Want To Know!
— What interesting or unique techniques do YOU use when training your puppies?  Tell Us Now!
— Do you have feedback you'd like to share with Allison from this episode? Share YOUR perspective!
Tell Us What You Think!
Feedback is the cornerstone and engine of all great podcast. Be sure to chime in with your thoughts, perspective sand more.  Share your insight and experiences with Allison by clicking here!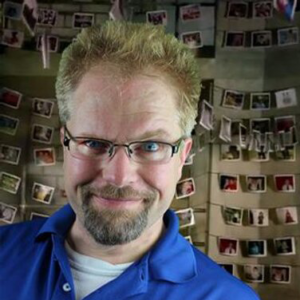 The Host of this Program:
Allison White: 
Allison is a licensed clinical social worker who has worked in the field of mental health for over 27 years. She has been involved in programs that value the human-animal connection including therapy dog work, obedience, agility, conformation, herding and field work. When her dogs encountered sports-related injuries, she was introduced to the field of canine rehabilitation and sport's medicine. Her passion has been to recognize this human-animal bond and what we can learn from animals, which improves our own quality of life by allowing us to experience their unconditional love, devotion and intelligence.
— Allison White on Facebook
— Allison White on LinkedIn
— Allison White on Twitter
— Learn Why The Animal Academy Podcast Exists…
Tori Peacock: 
Tori Peacock is a first-time dog mom! Always having been deemed a cat person, she is very new to having a dog of her own, but loves all animals. Tori has always had pets, but never one to take care of completely on her own. She had one dog growing up, a golden-retriever named Pamet, and several cats: Tigger, a sweet, drooling tabby; Truffles, a fluffy mix and a huge diva; and Vie, a cross-eyed Siamese who thinks he's a dog.
Tori is a musician with degrees in composition and choral conducting. She also loves to hike, knit, eat food, spend time with family and friends, and watch movies.