Podcast: Play in new window | Download
Welcome everyone to another episode of the Animal Academy Podcast. The focus of this podcast has been on the many ways that animals make our lives whole and how they add many benefits to our quality of life. But, what if our beloved pet has challenges and we find ourselves faced with difficult choices and decisions regarding their care, which may also impact our own quality of life.
I'm excited to have a discussion with Kristin Buller, licensed clinical social worker with certification in Veterinary Social Work and Dr. Kelly Balantyne, a board certified veterinary behaviorist, who will discuss their research project called "Living With and Loving A Pet With Behavioral Problems: Pet Owners' Experiences."
The Animal Academy Podcast Links Bar: (Look for All of These Links Soon!)

 Subscribe via Apple Podcasts | Subscribe via RSS Feed |
 Facebook Page |
 Twitter Page | 
Stitcher Page
Find Even More Ways to Listen & Subscribe via The Podcaster Matrix!
The ultimate success for every podcaster – is FEEDBACK! Be sure to take just a few minutes to tell the hosts of this podcast what YOU think over at Apple Podcasts! It takes only a few minutes but helps the hosts of this program pave the way to future greatness!
Not an Apple Podcasts user? No problem! Be sure to check out any of the other many growing podcast directories online to find this and many other podcasts via The Podcaster Matrix!
Housekeeping
We all know that the ANIMALS are the ones who teach us so much! What would you like to share about animals, your experiences with them or that you've learned over the years?
— Interested in being a Guest on The Animal Academy Podcast? Connect with Allison today!
Links from this Episode:
Calls to the Audience Inside this Episode:
— As an animal lover, what information would YOU like to learn from this program? Tell us now!
— Do YOU have a story detailing the wonder of the human/animal connection? Tell us now!
— Do YOU have a pet dealing with behavioral problems?  We Want To Know!
— Do you have feedback you'd like to share with Allison from this episode? Share YOUR perspective!
Tell Us What You Think!
Feedback is the cornerstone and engine of all great podcast. Be sure to chime in with your thoughts, perspective sand more.  Share your insight and experiences with Allison by clicking here!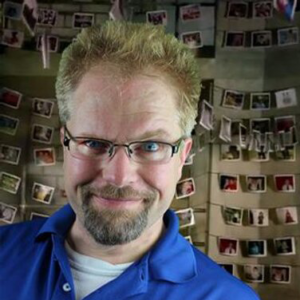 The Host of this Program:
Allison White: 
Allison is a licensed clinical social worker who has worked in the field of mental health for over 27 years. She has been involved in programs that value the human-animal connection including therapy dog work, obedience, agility, conformation, herding and field work. When her dogs encountered sports-related injuries, she was introduced to the field of canine rehabilitation and sport's medicine. Her passion has been to recognize this human-animal bond and what we can learn from animals, which improves our own quality of life by allowing us to experience their unconditional love, devotion and intelligence.
— Allison White on Facebook
— Allison White on LinkedIn
— Allison White on Twitter
— Learn Why The Animal Academy Podcast Exists…
Kristin Buller: 
Kristin Buller is a Licensed Clinical Social Worker with a Certificate in Veterinary Social Work. Her interests in veterinary social work focus on supporting owners of pets with behavior problems, pet loss, and compassion fatigue support for veterinary and animal welfare professionals.
Dr. Kelly Ballantyne: 
Dr. Kelly Ballantyne is a board-certified veterinary behaviorist and the leader of Insight Animal Behavior Services in Chicago. Dr. Ballantyne's research interests include human-animal interactions, care-giver burden, and psychopharmacology. She has authored several peer-reviewed articles on animal behavior and is a contributing author of ACVB's book, Decoding Your Cat.