Podcast: Play in new window | Download
When I think of my own health and wellness, I also realize the importance of taking care of my dogs, to avoid injury and promote health. This is very important when our animals are actively involved in sports or competitions, but is also very important in order to maintain their overall health and quality of life.
During this episode, we will be speaking with Dr. Connie Schulte, a certified K9 rehabilitation expert. We will discuss the importance of conditioning along with some frequently asked questions inside the Animal Academy Podcast!
The Animal Academy Podcast Links Bar:

 Subscribe via Apple Podcasts | Subscribe via RSS Feed |
 Facebook Page |
 Twitter Page | 
Stitcher Page
Find Even More Ways to Listen & Subscribe via The Podcaster Matrix!
The ultimate success for every podcaster – is FEEDBACK! Be sure to take just a few minutes to tell the hosts of this podcast what YOU think over at Apple Podcasts! It takes only a few minutes but helps the hosts of this program pave the way to future greatness!
Not an Apple Podcasts user? No problem! Be sure to check out any of the other many growing podcast directories online to find this and many other podcasts via The Podcaster Matrix!
Housekeeping
We all know that the ANIMALS are the ones who teach us so much! What would you like to share about animals, your experiences with them or that you've learned over the years?
— Interested in being a Guest on The Animal Academy Podcast? Connect with Allison today!
Links from this Episode:
Calls to the Audience Inside this Episode:
— Have You had a pet that needed physical rehabilitation? Tell us now!
— As an animal lover, what information would YOU like to learn from this program? Tell us now!
— Do YOU have a story detailing the wonder of the human/animal connection? Tell us now!
— Do YOU have a story detailing the wonder of the human/animal connection?? Tell us now!
— Ready to share your business, organization or efforts message with Allison's focused audience? Tell us now!
— Do you have feedback you'd like to share with Allison from this episode? Share YOUR perspective!
Tell Us What You Think!
Feedback is the cornerstone and engine of all great podcast. Be sure to chime in with your thoughts, perspective sand more.  Share your insight and experiences with Allison by clicking here!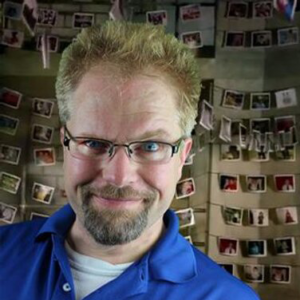 The Host of this Program:
Allison White: 
Allison is a licensed clinical social worker who has worked in the field of mental health for over 27 years. She has been involved in programs that value the human-animal connection including therapy dog work, obedience, agility, conformation, herding and field work. When her dogs encountered sports-related injuries, she was introduced to the field of canine rehabilitation and sport's medicine. Her passion has been to recognize this human-animal bond and what we can learn from animals, which improves our own quality of life by allowing us to experience their unconditional love, devotion and intelligence.
— Allison White on Facebook
— Allison White on LinkedIn
— Allison White on Twitter
— Learn Why The Animal Academy Podcast Exists…
Connie Schulte – DPT, CCRP: 
For a girl that didn't like dogs when she was young, boy has my life changed!  I didn't like dog slobber or how my hand felt or smelled after petting a dog.  Now, my dogs sleep with me, lick my bowls clean, and yes, I will even share a spoon with them.  We had a dog that passed away when I was 10 and I did not get my own dog until I was 27 years old.  After one dog, I had to get another so they could keep each other company.  I have had up to 5 dogs at one time.  My first dog introduced me to the dog training world.  We tried obedience and tracking.  He was able to get a CD before tearing his cranial cruciate ligament.  When I got a more well-bred dog, I was introduced to the conformation world.  All of my pets since then have been Champions.  I have trained in obedience to a CDX, tracking to a TD, rally to a RE, agility to a MACH2, and conformation to a GCHB.  All have been Norwegian Elkhounds.  I started off with boys, but have found that the girls are a bit easier to train and want to please, the boys want to be loved.  I was nearly 40 when I started doing rehab on dogs.
I am so happy I made the change to treating pets.  A hard day at work is never a bad day when you absolutely love what you do.
I graduated from the University of Kansas Medical Center in 1983 with a BS in Physical Therapy.  Then went back for my Doctorate at Creighton graduating in 2003 at the same time I completed the University of Tennessee's certification as a Canine Rehabilitation Practitioner.  I have not stopped learning in the past 20 years that I have been working with pets.  They are always teaching us to be better people.