Podcast: Play in new window | Download
As a clinical social worker who has been part of the healthcare system for many years, I've recognized the valuable influence animals have on my clients lives. I've also benefited from having animals as part of my family since I was young. When clients come to me for therapy after the loss of a pet they often feel shame after being told "it's only a pet" or they feel guilty because this loss impacts them as much or more than the loss of a human loved one.
When I began my community service project as part of the veterinary and social work program I read everything I could find on the importance of the human-animal relationship. One book that was helpful was called 'Animal Assisted Therapy And Activities' by Phil Arkow. It's an amazing resource guide for the use of animals in animal assisted interventions. This also helped me as a volunteer for the touch therapy program that I was involved in with my golden retriever for many years.
I am honored to have Phil Arkow join me on this episode so he can enlighten us about the work he has done in the field and the many projects that help to educate professionals on the importance on the human animal connection.
The Animal Academy Podcast Links Bar: (Look for All of These Links Soon!)

 Subscribe via Apple Podcasts | Subscribe via RSS Feed |
 Facebook Page |
 Twitter Page | 
Stitcher Page
Find Even More Ways to Listen & Subscribe via The Podcaster Matrix!
The ultimate success for every podcaster – is FEEDBACK! Be sure to take just a few minutes to tell the hosts of this podcast what YOU think over at Apple Podcasts! It takes only a few minutes but helps the hosts of this program pave the way to future greatness!
Not an Apple Podcasts user? No problem! Be sure to check out any of the other many growing podcast directories online to find this and many other podcasts via The Podcaster Matrix!
Housekeeping
We all know that the ANIMALS are the ones who teach us so much! What would you like to share about animals, your experiences with them or that you've learned over the years?
— Interested in being a Guest on The Animal Academy Podcast? Connect with Allison today!
Links from this Episode:
Calls to the Audience Inside this Episode:
— As an animal lover, what information would YOU like to learn from this program? Tell us now!
— Do YOU have a story detailing the wonder of the human/animal connection? Tell us now!
— What's YOUR perspective when it comes to animals used for therapy?  Tell Us Now!
— Do you have feedback you'd like to share with Allison from this episode? Share YOUR perspective!
Tell Us What You Think!
Feedback is the cornerstone and engine of all great podcast. Be sure to chime in with your thoughts, perspective sand more.  Share your insight and experiences with Allison by clicking here!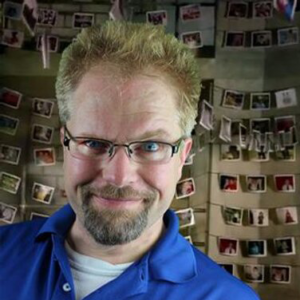 The Host of this Program:
Allison White: 
Allison is a licensed clinical social worker who has worked in the field of mental health for over 27 years. She has been involved in programs that value the human-animal connection including therapy dog work, obedience, agility, conformation, herding and field work. When her dogs encountered sports-related injuries, she was introduced to the field of canine rehabilitation and sport's medicine. Her passion has been to recognize this human-animal bond and what we can learn from animals, which improves our own quality of life by allowing us to experience their unconditional love, devotion and intelligence.
— Allison White on Facebook
— Allison White on LinkedIn
— Allison White on Twitter
— Learn Why The Animal Academy Podcast Exists…
Phil Arkow: 
Internationally acclaimed lecturer, author and educator Phil Arkow is coordinator of the National LINK Coalition – the National Resource Center on The LINK between Animal Abuse and Human Violence – and edits the monthly LINK-Letter. He chairs the Latham Foundation's Animal Abuse and Family Violence Prevention Project. He teaches at the University of Florida, and Harcum College. He has presented over 250 times in 17 countries, 38 states and 9 Canadian provinces, and has authored over 80 key reference works on human-animal interactions and violence prevention.
He co-founded the National Link Coalition, the National Animal Control Association, and the Colorado and New Jersey humane federations. He has served with the AVMA, the ASPCA, American Humane, the Delta Society, the Animals & Society Institute, the National Sheriffs Association, the National Coalition on Violence Against Animals, the National District Attorneys Association, the Academy on Violence & Abuse, and the American Association of Human-Animal Bond Veterinarians. He received a Lifetime Achievement Award from New Jersey Child Assault Prevention.